June 2020 | COVID-19: The Pandemic Business Disruption Continues
In our June edition of the monthly blog, we look at how our constantly changing environment is emerging in light of COVID-19.
With many operators struggling to survive in the current trading conditions, this is a time of great despair for some. In a survey conducted by the RHA last month, hauliers reported that 46 percent of trucks are inactive and 25 percent of drivers have been furloughed. This has recently reduced to 32 percent according to a survey carried out for Motor Transport Magazine by market researchers Fusion.
Even for those who continue to thrive, it is a time of great uncertainty. How long will the new Guidance on drivers hours remain in operation? Will the prosecution against me be dropped? We have signposted you to the latest Guidance and bulletins in the hope this makes the constantly changing landscape more accessible.
Can we help you?
The DVSA is continuing to impose prohibitions and fixed penalty notices. Instead of entering the drivers cab, there are an increasing number of requests for data to be supplied digitally (after the event). Make sure that you are prepared for this.
In some traffic areas, the Office of the Traffic Commissioner has begun to issue papers which require you to attend a Public Inquiry, albeit without a hearing date. Please don't wait for a date before taking action! If you receive a set of call up papers take advice now to ensure you can implement as much as possible before the hearing takes place. This gives you the best chance of avoiding regulatory action.
We have remained open for business and are now visiting operators where a 'zoom' meeting is not appropriate or viable. You can also visit our premises in Milton Keynes for a fixed fee meeting to discuss any operator licence issues you may have.
If you would like a quotation for a visit to you or fixed fee meeting here, please click this link and tell us a bit about your query.
Carolyn Evans
Principal Solicitor | CE Transport Law
Clair McCarthy
Consultant Solicitor | CE Transport Law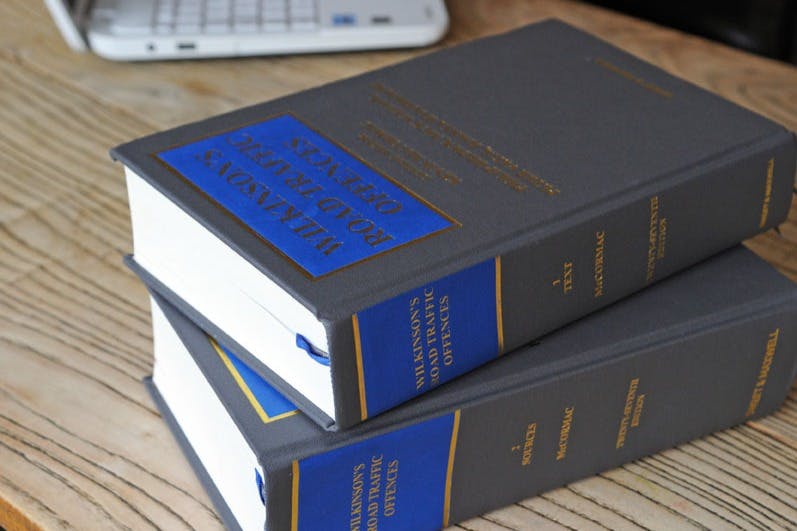 Magistrates & Crown Court Case Reviews
Will they drop the case against me?
The short answer is - they just might.
The Magistrates and Crown Courts are continuing to operate on a limited basis, with urgent cases involving defendants in custody, domestic violence and offences linked to the pandemic taking priority.
With another 16 Magistrates Courts re-opening this week, efforts are underway to extend this to hearing cases of defendants on bail.
If you are on bail or awaiting a court date on summons, this may be the opportunity to ask the prosecutor to review your case in line with the Case review Guidance. This has been updated and asks the prosecutor to review whether proceeding against you continues to be a proportionate response?
In other words, given the inevitable delay and the increasing 'case pipeline' is it right to carry on with the case against you or would a caution/warning be more appropriate?
If you want to ask the prosecutor to review YOUR case have a look at the guidelines to help you draft your letter or get in touch with us.